This web site is intended to provide pertinent information on the filming of the upcoming feature film Black Ice.
Refer to this web site periodically to obtain the latest information.
Before you read any further view the 5:27 promotional movie clip. This is a perfect place to start.
All below information is being provided by Jack Abele.
Updates:
December 2, 2012
Commencement of filming on this feature is tentatively set for March 18th 2013 but there is a possibility this date may change to April 4th2013. This is intended to be a 25 day shoot with days off in-between. The total days of filming are 20.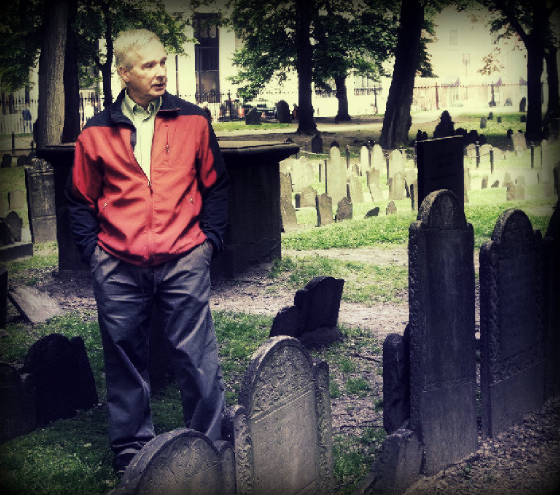 The auditions for this feature film are tentatively set for January 26th, 2013. The place of the auditions will be announced later. Another audition date will be added.
Actors are asked to be physically fit as some of the scenes require action and fight sequences. Currently the age range for actors is 25-50 with one small part requiring an actor in his late 60's. Further descriptions will be posted before the audition.
Actors/Actresses can submit their headshot/resume now to ungerkut@aol.com
Actresses are going to be more difficult to cast as the movie is violent and some actresses may not feel comfortable playing certain roles. However dedicated actresses should be willing to take risks. There is NO nudity, partial or full in this feature. But there is suggested nudity which basically means that the audience will imagine there is nudity. This is Hollywood filmmaking 101. That is NOT to say the actress won't be wearing sexy and provocative clothing.
Here are some character points to consider before auditioning. If you can't adhere to ANY of these descriptions and points then it is best that you don't audition. There is no need to waste your time and my time. AND I WILL NOT UNDER ANY CIRCUMSTANCE BE WILLING TO CHANGE THE SCRIPT TO ACCOMMODATE ANY ACTRESSES'S INHIBITION. I have been working on this script for months and it is pretty well where I want it…story wise.
Also actors and actresses note that the filming schedule cannot be changed due to an employment issue. If you cannot be on set when needed it is best that you don't audition. That being said the production team will do its best not to be problematic to anyone's situation if at all possible.
There are 4 main leads in the movie with a supporting cast of approximately 24 actors.
Okay…here are issues that some actresses may not be able to handle:
Passionate kissing scenes
Dressing as a prostitute/hooker
Vulgar and sexual language
Violent death scenes
Physical contact and fight scenes
Use of plastic guns, garrotes, suffocation devices
The movie will not be as bad as it seems. It will certainly have an R rating but that is about it. I just want everyone to be aware of the type of movie this is. We are not in Disney World here.
If you audition for this movie you will not be asked to prepare a monologue. You will read for the script and perform some scenes using the descriptions above.
Crew members who desire to be a part of this project are asked to send their resume to ungerkut@aol.co. Some of the key positions will be paid.
December 5th
Re-read December 2nd's information above. There have been some minor changes. Actresses …..before you get on the audition list please read the post of December 2nd. You must be willing to do all of the descriptions above. Every single woman in this feature dies…sorry! You must be passionate and willing to take risks. As stated before there is NO nudity but everything else is going to be thrown at you.
Actors/actresses needed:
Another role for a woman in her 50's or 60's.
A young boy (8-9) to play a young Jack Varrick. This actor will NOT be on set for the graphic filming. One ½ day of filming required for this part.
December 9th Update
Movies are made by a group of dedicated people eager to create art. They are a family making a dream come true.
I can sit here and say I want to make a movie many times over. But doing just that creates nothing except frustration and loss of hope that usually ends in giving up.
All crew members and actors who desire to be a part of this project understand that I as one person cannot afford to make movies with no immediate financial return. Distributors of independent films rarely give any upfront money. They make the filmmaker wait until their costs are recouped then the funds are given out by a formula. That goes for films that receive festival awards too. Sure they may be up higher on the totem pole but it does take time to see any kind of benefit.
My movie DATING A ZOMBIE has one distributor who is eager to market the film. But I am not ready to give up all my rights and control…not yet anyway. So I gave this distributor a movie I made in 2006 called INTEGRO. I want to see how successful they are marketing that film which is nowhere as good as DATING A ZOMBIE.
AS stated in my promo clip I am not going to use Kickstarter to solicit funds. I just don't think that is something I want to do even though I see no problem with that method of raising money.
So okay….here's what I have to offer and here is what I need:
Actors
You will NOT get paid. Think of it as performing in Community Theater where after 8 weeks of rehearsals you receive 2 comp tickets. The commitment for this movie will be a lot less. Also your image and performance will be with this movie forever. The curtain does not close after the last performance.
What you do get is 3 DVD copies of the final product. That goes for every actor whether you are background or one of the leads. As my usual custom you will get a movie premiere. DATING A ZOMBIE premiered at Proctor's last June. Nothing like seeing yourself on the big screen right?
Crew
Key crew positions will be paid. With that said I would like a potential crew member to submit their resume and ASKING SALARY REQUIREMNET. Please keep in mind this is a no/low budget film. So if you can't participate that is okay. Move on to another project.
PA's will not be paid.
I would also ask for donated help. That does NOT mean helping out for the entire 19 day shoot. If you can give 2 or 3 days of free help that is great! This is for all crew positions.
My goal is to get this feature "in the can" as reasonable as possible. The post costs will be borne by me entirely.
All crew members receive the DVD and premiere package as stated above.
Thanks for your time and interest
Jack